10 NFL free agents who will break the bank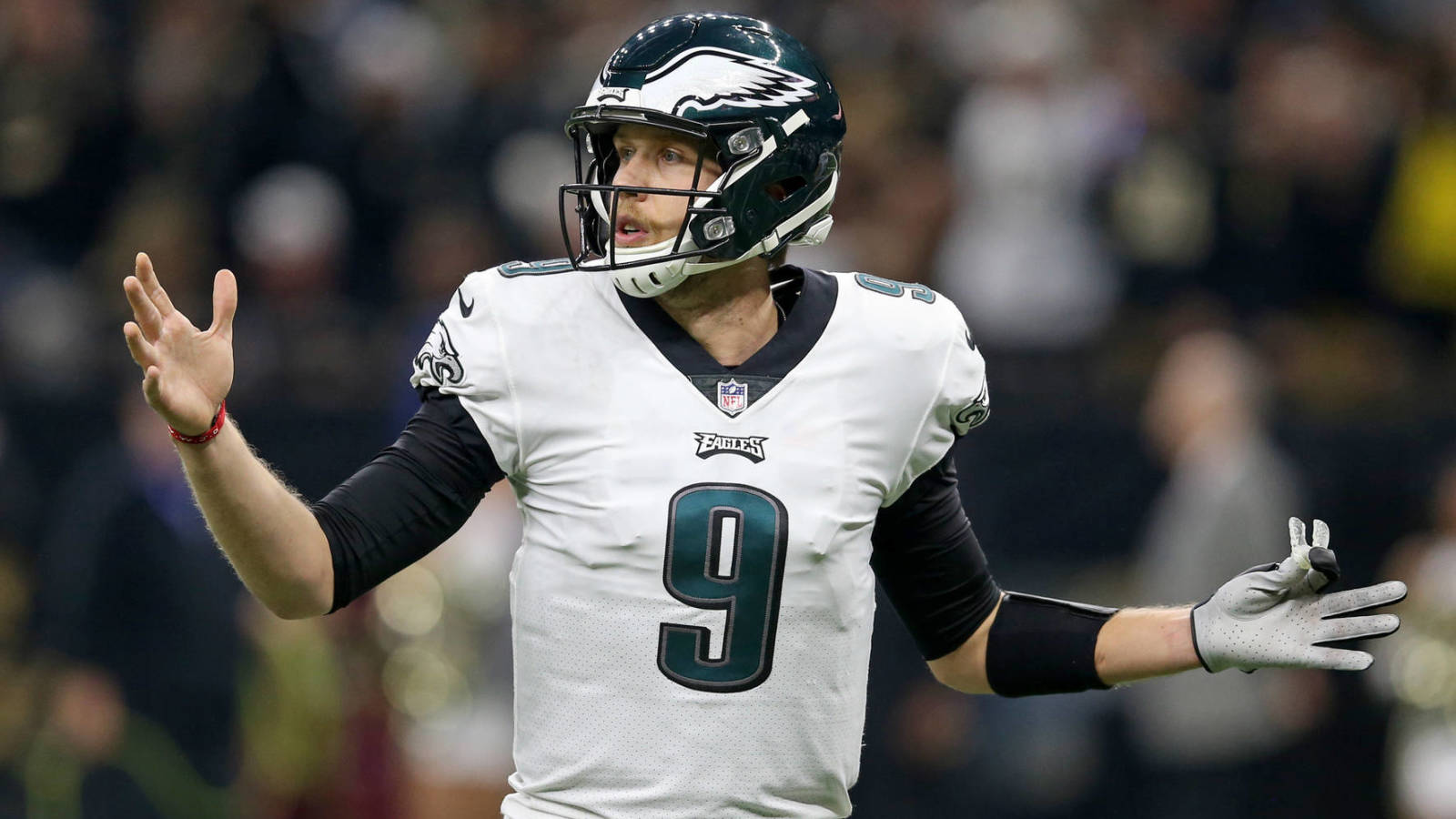 The 2019 NFL free agent class has plenty of talent, with pass rushers leading the way. Here's a look at 10 players among this year's class who are set to break the bank.
Le'Veon Bell, RB
Bell's 2018 holdout from the Steelers is well-documented. Pittsburgh fell short of making the playoffs, though it can be argued that second-year running back James Conner was nearly as productive as Bell would have been. Bell is one of the most versatile backs in the game, finishing the 2017 season with more than 400 touches, including 85 receptions. He still has some tread left going into his age 27 season, but an overriding thought among teams is that running backs are replaceable, case in point being Pittsburgh's offensive production without Bell. Still, all it takes is one team to have a different idea, and Bell could outdo Todd Gurley's record-breaking contract worth $45 million guaranteed that he signed last offseason.
Trent Brown, LT
Left tackles are hard to find, especially in free agency. After being acquired from San Francisco last offseason, Brown held his own at left tackle for the Patriots. However, New England had no problem allowing Nate Solder to walk last offseason and might be willing to do the same this year, as the Pats have 2018 first-round pick Isaiah Wynn returning from injury next season. With almost no alternatives available at the position beyond the draft, Brown is able to set his own market.
Frank Clark, DE
Seattle has had no issue letting its prime defensive players walk recently, but Clark could be an exception. A homegrown talent drafted in 2015, Clark had a career-high 13 sacks last season and 32 sacks over the last three years. He's been durable and is just finding his footing, going on age 26. There's a chance the Seahawks will franchise Clark, but they could opt to save money against the cap in 2019 and sign him to a backloaded, long-term deal instead.
Jadeveon Clowney, OLB
Houston is expected to do everything it can to keep Clowney, the first overall pick in the 2014 draft. Despite some injuries, Clowney has been as advertised since he was considered the most talented pass rusher in a generation to come out of college, putting together consecutive nine-plus sack seasons for Houston. If the two sides are able to work out a long-term deal, it could be a record-breaker.
Landon Collins, S
The Giants defense is in a transition period, with several key free agents. Collins played only 12 games last season due to injury, but the former Pro Bowl safety had more than 100 tackles in each of his first three seasons and is considered by some to be the top safety in the game. If the Giants are unwilling to give in to his monetary demands, other teams will be lining up for his services.
Trey Flowers, DE
Flowers has never put up huge sack numbers, but he's been considered the most valuable member of New England's defensive line for several years. Now that head coach Bill Belichick's assistants continue to earn more head coaching jobs, there should be several teams anxious to get a shot at Flowers in free agency. Detroit, Houston, Tennessee and Miami are just a few of the teams that could make Flowers a rich man if the Patriots fail to retain him.
Nick Foles, QB
Kirk Cousins signed a three-year, $84 million contract with Minnesota last offseason, and it will be interesting to see if Foles can beat that mark. He led the Eagles to a Super Bowl in 2017 and played similarly well en route to a wild-card berth in 2018 while replacing the injured Carson Wentz. Foles was highly efficient in the process this past season, completing more than 72 percent of his passes with more than 282 passing yards per game. A team like Jacksonville could consider Foles the missing piece to the Super Bowl and award him accordingly.
Dee Ford, OLB
Ford had a breakout year at the right time. The Chiefs pass rusher finally got healthy after years of injuries and finished with 13 sacks and 55 tackles in 2018. He's stated that he would like to stick around Kansas City and is a natural fit at defensive end in Steve Spagnuolo's 4-3 defensive transition. Whether Ford is franchise tagged or signed long term remains to be seen, but it would be a shock if the Chiefs allowed him to get away.
DeMarcus Lawrence, DE
Among the elite pass rushers on the market this year, Lawrence could get the biggest contract. He played under the franchise tag in 2018, finishing with 10.5 sacks after a 15-sack season in 2017. Dallas has finally become a good defense and doesn't want Lawrence to get away. With plenty of cap space, Lawrence could be looking at a huge, long-term contract with the Cowboys.
Earl Thomas, S
Thomas burned bridges after publicly stating his discontent for not getting a long-term deal in Seattle and will almost certainly be wearing another helmet in 2019. His season ended early with a fractured leg, but the lack of many elite and experienced safeties available should still allow Thomas to earn a huge pay day going on age 30.
Original article: https://www.yardbarker.com/nfl/articles/10_nfl_free_agents_who_will_break_the_bank/s1_13132_28420178