Are NFL teams about to leave defensive coordinators out in the cold?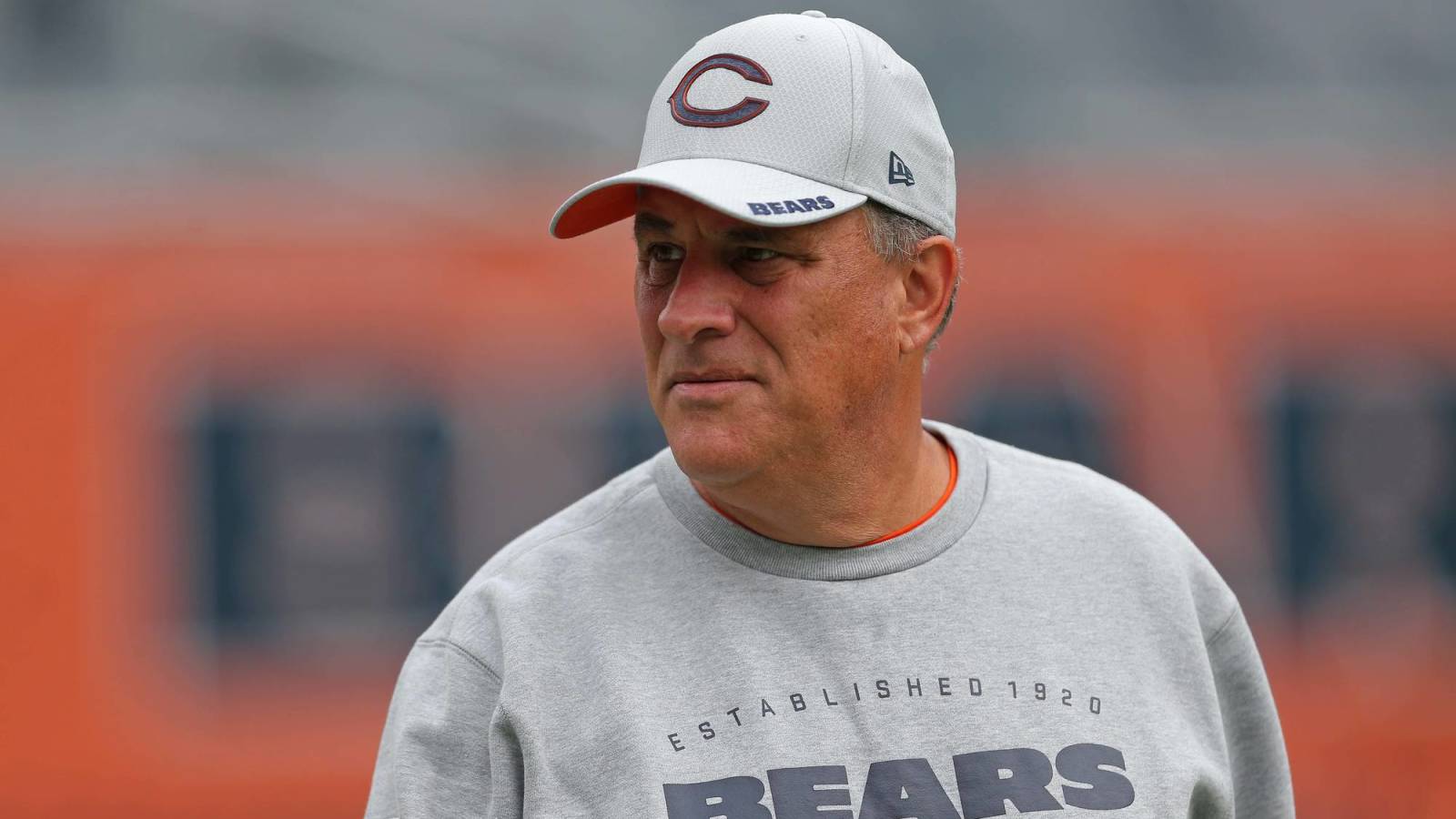 Three teams that used their top 2018 draft pick on a quarterback have a head coaching vacancy or soon will.
Given the Browns' and Jets' recent histories, decisions on which leader they will respectively pair with Baker Mayfield and Sam Darnold will be the biggest these franchises make this offseason and among their most important this generation. 
The Cardinals have experienced 2010s success, but considering Josh Rosen is their first attempt at a homegrown franchise quarterback since Matt Leinart (and how poorly everything has gone on Arizona's offense this season), their next hire — after a defensive-minded coach's failure — will likely be a Rosen-centric appointment. 
Add in the Packers now being in the market for a coaching mind capable of reinvigorating Aaron Rodgers, a certain set of skills appears to be sought by most teams looking for sideline improvements.  
These job openings being aligned with quarterbacks' potential — at a time when teams are craving offensive innovation as the league continually hurts defenses with rule tweaks — makes the upcoming hiring period one of the most fascinating points in modern offseason history.
But a certain sect of coaches does not stand to benefit from it. 
This could be a strange several weeks for defensively oriented coaching candidates. They may either run into a borderline unprecedented glass ceiling or be consolation prizes for teams competing for top offensive coordinators, position coaches or college play-calling prospects.
It is hard to blame coach-needy teams for wanting play-callers to run their staffs. This breed of head coach has significantly altered several teams' trajectories.
Sean McVay embodies what these retooling teams covet. The 2016 Rams were the only team that year to average less than 300 yards per game. They came in at 262.7 — 45.4 fewer yards per game than the 31st-place 49ers — and scored 14 points per contest. McVay transforming the 2017 Rams into the NFL's points leaders (29.9 per game) illustrated what could be gained with the right offensive guru calling the shots.
This season further revealed those possibilities, stacking the odds against defensive coaches.
The John Fox-Dowell Loggains Bears of 2017 finished 29th in scoring; Coach of the Year front-runner Matt Nagy has this year's Bears entering Week 16 as the No. 6 points team (27.4 per game). Like the '17 Rams, the '18 Bears snapped a lengthy playoff drought. (Chicago previously made just one postseason bracket since its 2006 NFC title.)
Frank Reich (and Andrew Luck) made the Colts a top-10 scoring offense, and most non-Colt fans or non-16-team-league fantasy players could be given 50 guesses and still not come up with Indianapolis' second-leading wide receiver (Chester Rogers, FYI). Andy Reid will not win Coach of the Year despite his team carrying the best offense and having lost three games by seven total points to teams with a combined 31-11 record. But Reid igniting Patrick Mahomes' stunning Dan Marino impression should garner greater appreciation.
Teams are paying attention to each of these success stories, doing so as defensive coaches like Steve Wilks, Matt Patricia and Vance Joseph struggle. 
Going for potential offensive genius over defensive stability has shown its benefits. Those hires, prescient or flawed, generate more buzz and will be where most franchises look in 2019. And by hiring an offensive-minded head coach, a team protects its quarterback against large-scale changes.
A team that chooses this route does not have to worry about its offensive system changing because of another franchise luring away its play-caller. The Josh McDaniels-Tom Brady relationship lasting this long is the outlier. Successful offenses whose head coach is not the play-caller are prone to poaches. Peyton Manning lost two offensive coordinators in three years in Denver; McVay left Washington; Pat Shurmur's exit led to tumult in Minnesota; the Falcons are not happy with Kyle Shanahan's replacement.
Seeking offensive continuity or chasing hot candidates obviously does not always work. A poor leader, Ben McAdoo flopped in New York. Perhaps a worse leader, McDaniels bombed rapidly and on multiple fronts in Denver. Dirk Koetter will soon be fired. Chip Kelly cratered.
The offensive artistry that Chiefs, Rams and Saints games feature has helped the league. But defenses are catching up, as evidenced by New Orleans' recent road games and the past two
"Sunday Night Football" telecasts. This week's Mahomes Seattle trip represents another nationally televised defensive showcase opportunity.
Shouldn't those coordinating units capable of stopping top offenses in a league stacked against defenses be given strong consideration to be head coaches?
Nagy's Coach of the Year credentials would be torpedoed without Vic Fangio. The Ravens' Lamar Jackson experiment would not fly without "Wink" Martindale's No. 1-ranked group. While Rod Marinelli's 0-16 season with the 2008 Lions leaves the Cowboys' defensive coordinator radioactive, would secondary coach (and former Seahawks DC) Kris Richard receive attention for Dallas' defensive improvements?
The Bears lead the NFL in both pass- and rush-defense DVOA. Fangio, 60, has been a defensive coordinator for five teams and has done this so long that his pro career began in the USFL. The boss of the menacing defenses that powered the 49ers to three straight NFC title games, Fangio produced a top-10 defense without a Pro Bowler in 2017. If he cannot parlay this season into a head-coaching job, something is wrong.
Minnesota giving then-57-year-old Mike Zimmer his chance changed that franchise's fortunes. Backing Cam Newton with consistent defenses, Ron Rivera became a two-time Coach of the Year. Bill Belichick and Pete Carroll: also good. Going defense should not be the exception it may soon become.
There will be offensive-minded coach interviewees not yet ready but sought because of the NFL's current state. Although the league is now wide open toward integrating college concepts into offenses, and Heisman Trophy whisperer Lincoln Riley will receive immense interest, the non-Jim Harbaugh wing of recent college-schemers-turned-NFL hires is not promising.
Linking young quarterbacks with young innovators will come at the expense of veteran defensive coaches ready to make the leap. They would have enjoyed a better chance to do so in another year. 
Overlooking top defensive options for the sake of taking a big swing at McVay 2.0 is quite the risk, putting general managers' jobs at stake. (Of course, GMs are in peril for picking the wrong defense-based general, but 2019 will see riskier candidates on the offensive side.) 
Teams willing to go against what could be a tidal-wave trend should be in better position to land a defensive coach who, in other years, would be a top commodity. 
If that investment proves worthwhile, it would double as a value buy — even if it means modest preseason hype.
Original article: https://www.yardbarker.com/nfl/articles/are_nfl_teams_about_to_leave_defensive_coordinators_out_in_the_cold/s1_13132_28052498