Could Eli Manning be the next to go in Giants teardown?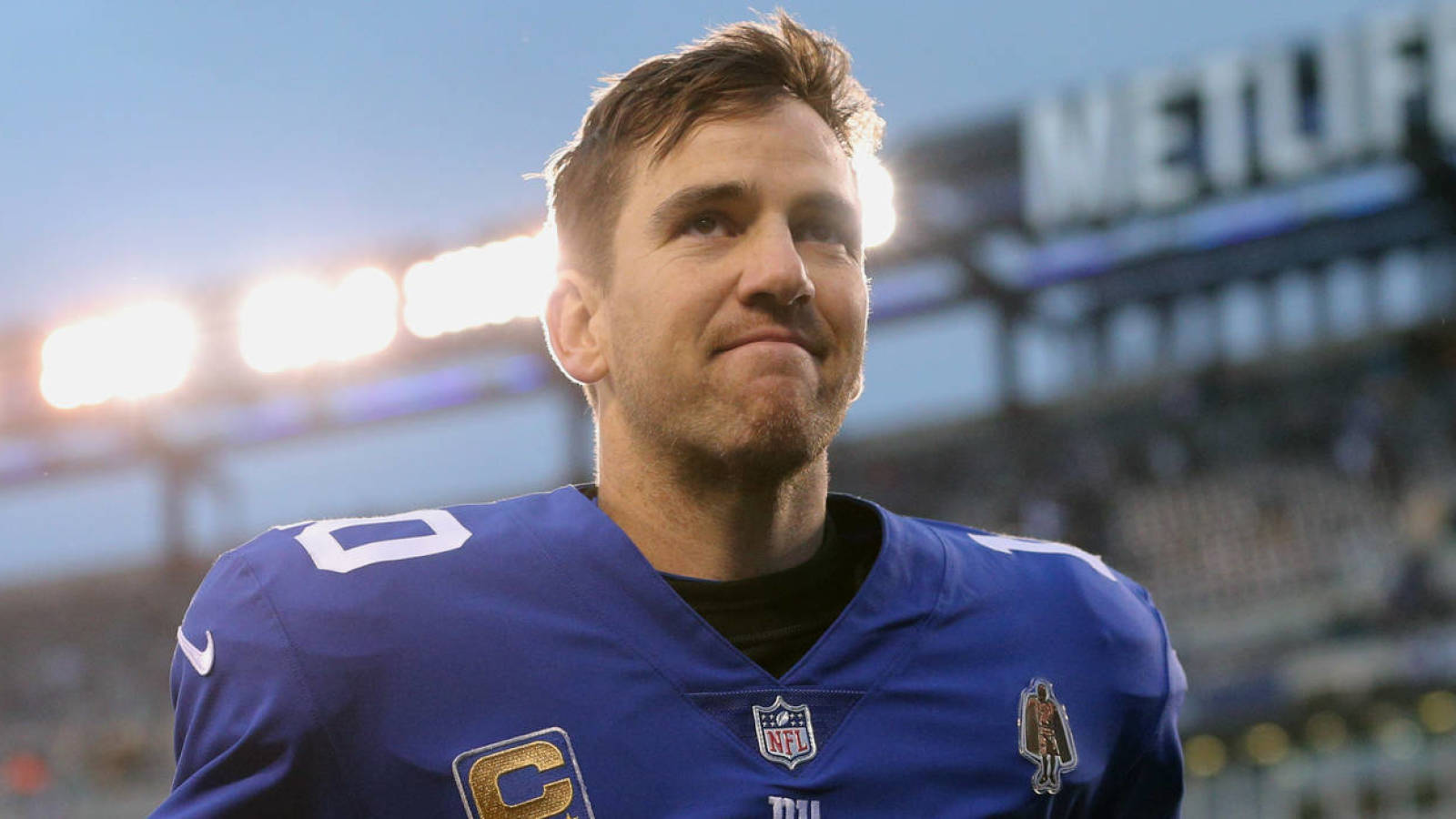 In the deal of the day, the Giants sent Pro Bowl wide receiver Odell Beckham Jr. to the Browns. In return, New York received a 2019 first-rounder (No. 17 overall), a 2019 third-rounder (No. 95), and safety Jabrill Peppers. This marks the end of an era for the Giants organization, and it also means the front office may be preparing for a full-on rebuild.
Following the Beckham trade, Ryan Dunleavy of NJ.com explores whether the Giants will end up holding on to veteran quarterback Eli Manning. There's no denying that the organization is rebuilding, as the team has also moved on from Landon Collins and Olivier Vernon. Ultimately, the writer opines that the pairing doesn't make sense for either side; the Giants won't want the one or two extra wins that Manning could provide, while the veteran quarterback surely doesn't want to spend his last few years playing for a middling team. The Giants may have to make some kind of decision by Monday, when Manning is set to earn a $5M roster bonus that counts for a portion of his $23M cap hit.
There have naturally been a number of Giants-centric and Beckham-focused notes since the deal was reported earlier this evening. We've compiled some of the more notable rumblings below…
The 49ers

 

were among the teams that expressed interest in OBJ, writes ESPN's Adam Schefter. San Francisco has been connected to several big-name playmakers, and the team could certainly use some additional weapons for

 

Jimmy Garoppolo. Marquise Goodwin and Dante Pettis currently lead the 49ers' depth chart, and while the pair certainly have plenty of talent, the team could easily transform the duo into a trio.
The

 

Bills also had discussions about Beckham, according to Charles Robinson of Yahoo (on

 

Twitter). Tim Graham of The Athletic clarifies (on Twitter) that the Giants approached Buffalo about a trade, not the other way around. It's not entirely surprising that Buffalo was considering a premier wideout, especially after the team failed to complete an

 

Antonio Brown deal. The Bills have already added two free agent wideouts in

 

John Brown and

 

Cole Beasley, but their additions probably wouldn't have prevented the organization from adding a player of OBJ's caliber.
We heard that Beckham may be seeking a new contract with the Browns, and it sounds like the two sides are already talking. Jason La Canfora tweets

 

that "there has been contact" between the Browns and the receiver's reps. The reporter attributes the negotiations to the "ramifications of the [Antonio Brown] contract," noting that Beckham should look to capitalize on the trend of traded players securing guaranteed money.
Original article: https://www.yardbarker.com/nfl/articles/could_eli_manning_be_the_next_to_go_in_giants_teardown/s1_14819_28626746