Eli Manning Increasingly Likely To Return To Giants In 2019
Although no decisions have been made to this point, the odds that Eli Manning is back with the Giants in 2019 are getting better by the day, as Ian Rapoport of the NFL Network reports (video link). We heard several weeks ago that Manning could indeed return to Big Blue — which seemed like a crazy thought when Manning was struggling earlier in the season and when the Giants were sporting a 1-7 record — and that scenario appears increasingly likely.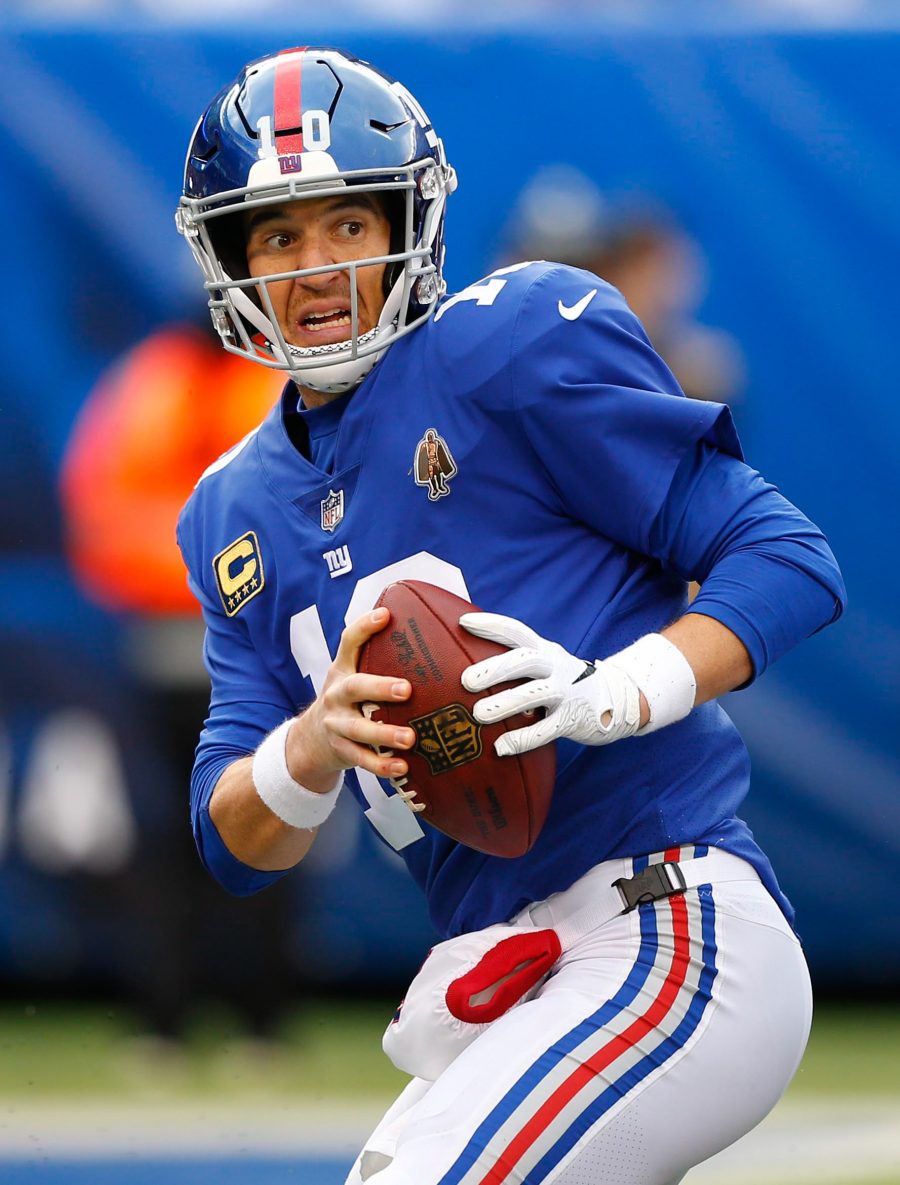 After all, as Rapoport observes, the club does not have the heir apparent to Manning on its roster, and after the Giants' late-season surge — they are 4-1 in their last five games, with a narrow loss to Philadelphia sandwiched between the four wins — it may make sense to keep Manning around, if only to groom a younger QB. Manning will carry a $23.2MM cap number in 2019, and the Giants could save $17MM by cutting him, which will still be sorely tempting. But Manning's improved performance, combined with the fact that there is unlikely to be a signal-caller available in free agency that would represent a marked upgrade, suggest that the benefits of keeping the soon-to-be 38-year-old outweigh the benefits of letting him go.
Jordan Raanan of ESPN.com also explores Manning's future, and the future of the team in general. He points out that the Giants' success over the last few weeks has come against lower-level competition, and that the final three games on the docket will truly determine how New York will proceed in the offseason. If the club stumbles to the finish line, it would have a better shot of landing a franchise quarterback in the first round (either Dwayne Haskins or, if he declares for the draft, Justin Herbert). But if the Giants end up picking in the middle of the first round, then it becomes much more difficult to get such a player, and the next tier of collegiate signal-callers do not offer nearly the same level of upside.
Either way, Manning could be back. If the Giants are able to get Haskins or Herbert, or if they deem someone like Will Grier or Drew Lock to be a franchise-caliber QB, Manning will be an excellent mentor. And if New York does not get its next quarterback of the future this offseason, Manning now seems like a decent enough bet to provide solid play and a chance at the postseason.
Photo courtesy of USA Today Sports Images.
Original article: https://www.profootballrumors.com/2018/12/eli-manning-increasingly-likely-to-return-to-giants-in-2019