Eli Manning's agent still waiting to hear from Giants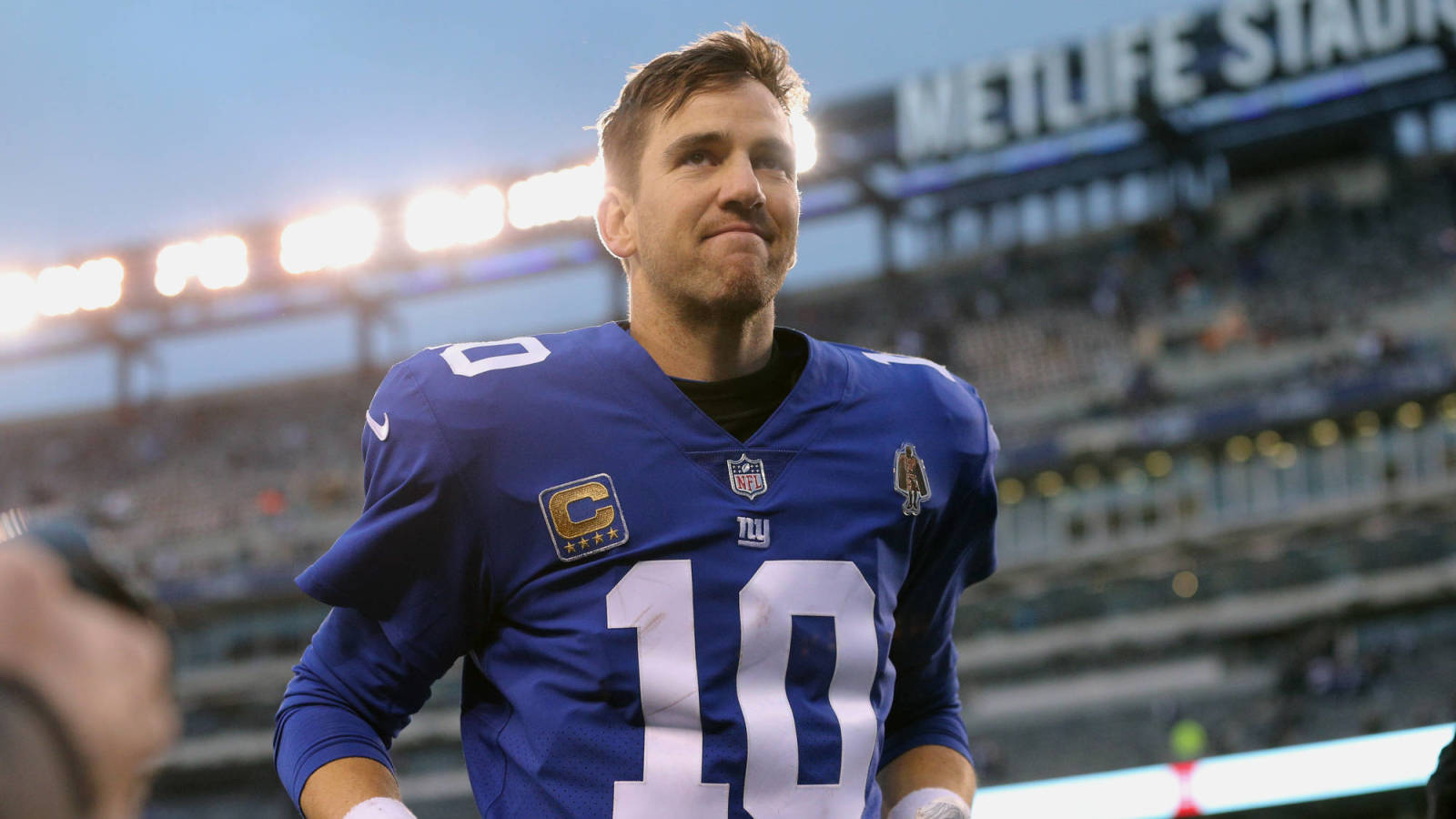 Eli Manning's future with the Giants remains uncertain, and his agent has yet to hear from Big Blue about his status. While Tom Condon said (via Paul Schwartz of the New York Post) he believes Manning will be back with the Giants for his age-38 season, he has not spoken with team brass about this yet. Both parties are in Mobile, Ala., this week for the Senior Bowl, so a conversation could transpire regarding a 16th Manning season with New York. The Giants have also not expressed any public desire to ask for a Manning pay cut, per Schwartz. The two-time Super Bowl MVP has one more season, at a $23.2 million cap number, remaining on his Giants deal. When asked earlier this month about Manning's future with the Giants, Dave Gettleman did not commit to the popular quarterback coming back. Manning has not previously played into a contract year.
Here is the latest from the NFC East:
A series of leg surgeries have Alex Smith's career in doubt, but the Redskins quarterback made his first public appearance since the injury Monday at the Wizards-Pistons game (via NBC Sports Washington, on Twitter). The 34-year-old passer's injured right leg was heavily supported by an apparatus, with the quarterback also using crutches at the game. Smith underwent nearly six surgeries because of his severe leg injuries and a subsequent infection.
Former Redskins secondary coach will Torrian Gray resurface at Florida, where he will become the Gators' DBs coach, John Keim of ESPN.com tweets. Washington wants its new hire to become the passing-game coordinator, Keim adds (via Twitter). The Redskins also let linebackers coach Kirk Olivadotti leave for the Packers, so Greg Manusky's new staff will look a bit different next season.
Jason Peters has one more season and a $10.66 million cap number left on his Eagles deal. The reigning Super Bowl champions are navigating the NFL's worst cap situation, being one of two teams projected to be over the cap (at more than $14 million over). Even though Philly can save $8 million by releasing Peters, Reuben Frank of NBC Sports Philadelphia expects the Eagles' longtime left tackle starter to be back for one more season. Noting seventh-round project Jordan Mailata being too raw to deploy in Peters' place, Frank sees the Eagles cutting costs elsewhere and bringing back Peters for his age-37 season. While Andrew Whitworth turned 37 last month, no other NFL tackle has played past his 37th birthday since Ray Brown — a full-time guard starter until age 42, when he shifted to tackle, and retired at 43 with the 2005 Redskins.
Original article: https://www.yardbarker.com/nfl/articles/eli_mannings_agent_still_waiting_to_hear_from_giants/s1_14819_28268522