Fans react to Mark Sanchez going full Mark Sanchez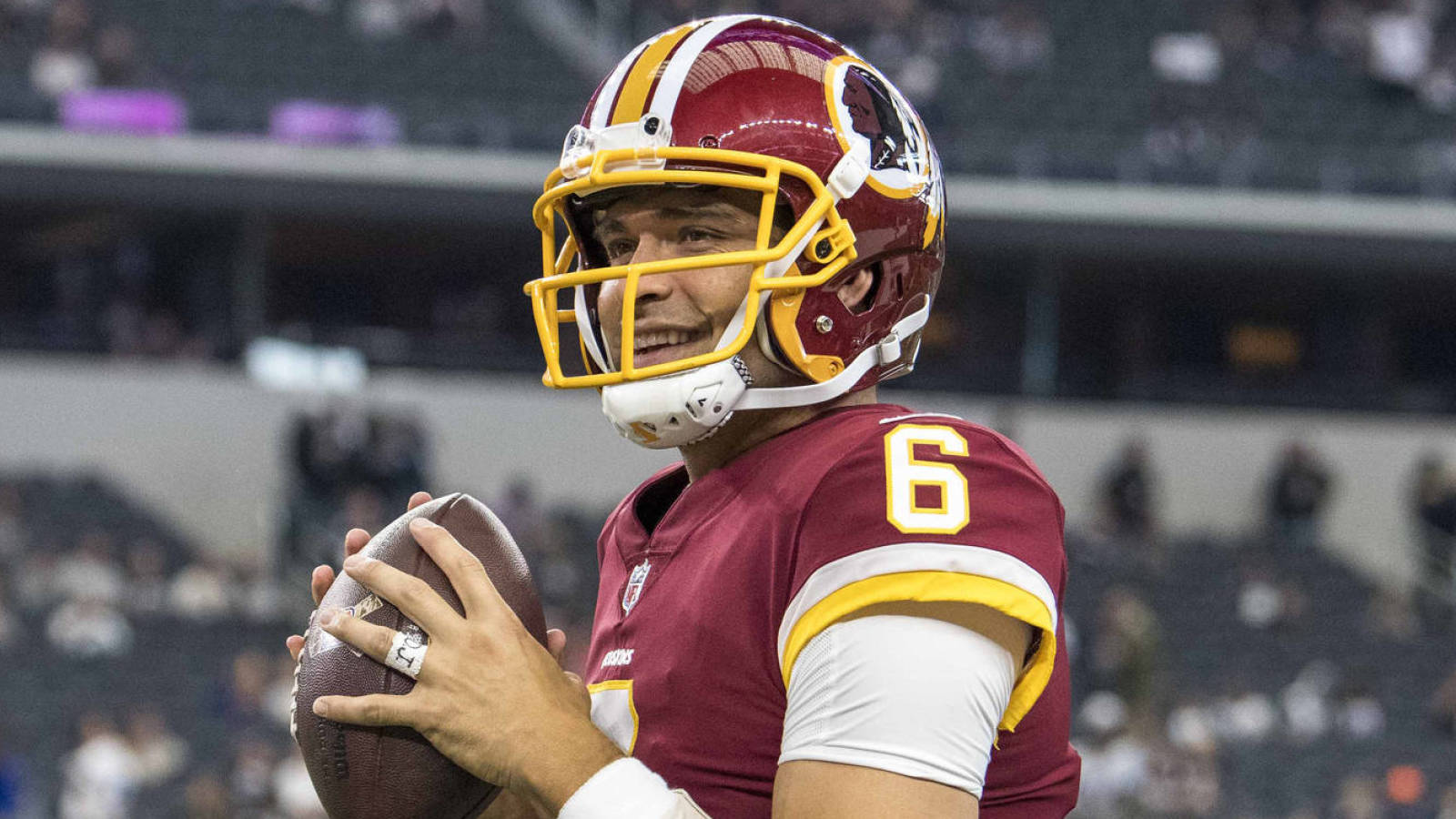 Even at 6-6 on the season, there's a feeling of doom surrounding the Washington Redskins. Having lost two quarterbacks to serious injuries, the Redskins are forced to rely on Mark Sanchez under center.
In no way is it a surprise that Sanchez was absolutely brutal in the first half against the last place New York Giants. He went 5-of-13 for 16 net passing yards with zero touchdowns and two interceptions en route to seeing his Redskins trail 34-0 at halftime. That included a horrible pick-six.
Needless to say, Twitter wasn't willing to give Sanchez a pass for his humiliating first-half performance. Here are the best reactions.
Original article: https://www.yardbarker.com/nfl/articles/fans_react_to_mark_sanchez_going_full_mark_sanchez/s1_12680_27967211