Giants don't feel need to force pick for QB in 2019 draft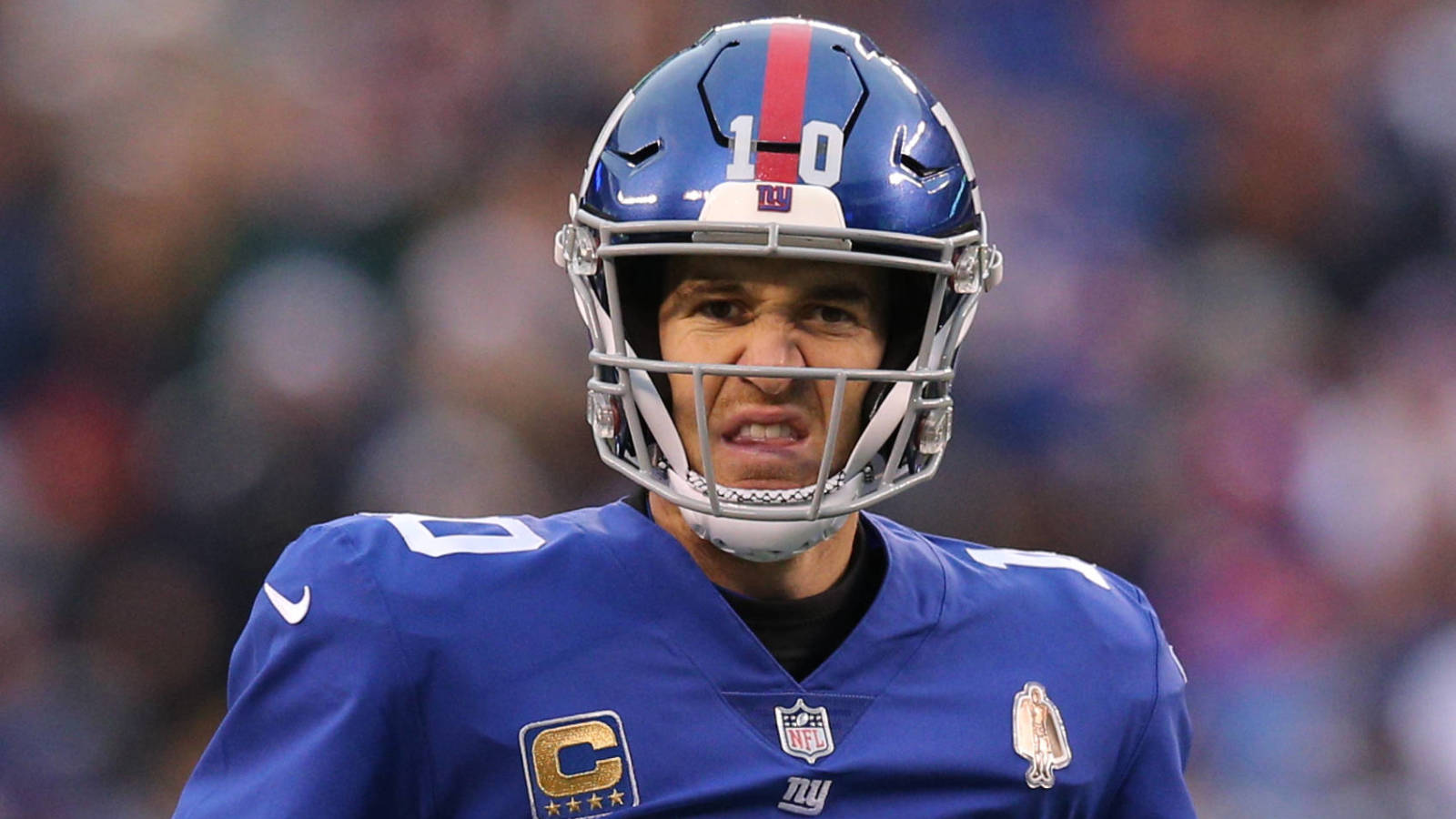 Entering another will-they/won't-they draft regarding a first-round quarterback investment, the Giants have been setting up meetings  with the top prospects. John Mara  confirmed he wants the Giants to come away with a quarterback in this year's first round, and the Giants now have two of the first 17 selections in this draft. But the owner will not force a need pick, despite how glaring the need is.
"I would like to come out of this draft with a quarterback, but here's the thing: Show me what the grades are," Mara said, via SNY's Ralph Vacchiano. "What's the value?," Mara said. "If the top quarterbacks are graded towards the bottom of the first round or even the second round, I'm not going to insist that we take one at No. 6 or even No. 17."
Rumors have emerged about the Giants cooling on this year's crop of quarterbacks, but that could change after visits and workouts. They are not looking to package their Nos. 6 and 17 picks to move up, either.  Dave Gettleman does not believe a non-first-round pick will cut it as Eli Manning's successor, so this draft figures to be critical. But the 2020 class is, as of now, viewed as a better potential crop of passers, complicating Big Blue's scenario.
"The worst thing you can do is try to force the issue and then you end up with a quarterback that isn't worth taking at the particular spot," Mara said. "Would we love to have a quarterback coming out of this draft? Yes, but only if we have a conviction about him. And we're not there yet."
Here is the latest from the NFC East:
Although

 

Amari Cooper showed immense promise with the

 

Cowboys, he has produced uneven work samples the past two seasons. Nevertheless, the Cowboys are committed and ready to discuss a high-end extension. The new deal for Antonio Brown

 

and one that may be coming for Julio Jones

 

have not fazed Dallas, per Clarence Hill of the Fort Worth Star-Telegram (Twitter link). The Cowboys were planning a re-up for the former top-five pick immediately after acquiring him, but after Cooper posted two 180-yard games (prior to three sub-35-yard showings), the negotiations figure to be more interesting.
The Cowboys' glut of extension-eligible young talents likely steered them away from

 

Earl Thomas. Their top bid was not going to contend with the Ravens', Jerry Jones

 

said (via David Moore

 

of the Dallas Morning News, on Twitter). Thomas signed a four-year, $55M deal. The Cowboys are still looking at safeties.
It does not look like

 

Brandon Graham will be moving inside as much in 2019. On passing downs, the

 

Eagles want to deploy

 

Malik Jackson as the interior sub-package pass rusher alongside

 

Fletcher Cox, filling the Michael Bennett

 

role, Howie Roseman

 

said (via Philly.com's Zach Berman, on Twitter). This adds up, considering Jackson has been an interior defender for most of his career. Having added Jackson and brought back

 

Vinny Curry, the Eagles' defensive line again profiles as one of the NFL's deepest position groups.
Original article: https://www.yardbarker.com/nfl/articles/giants_dont_feel_need_to_force_pick_for_qb_in_2019_draft/s1_14819_28724126