Giants Interested In WR Chris Hogan
The Giants made the biggest move of the offseason by shockingly trading Odell Beckham Jr. earlier this week, and now they need to replace him in their receiving corp.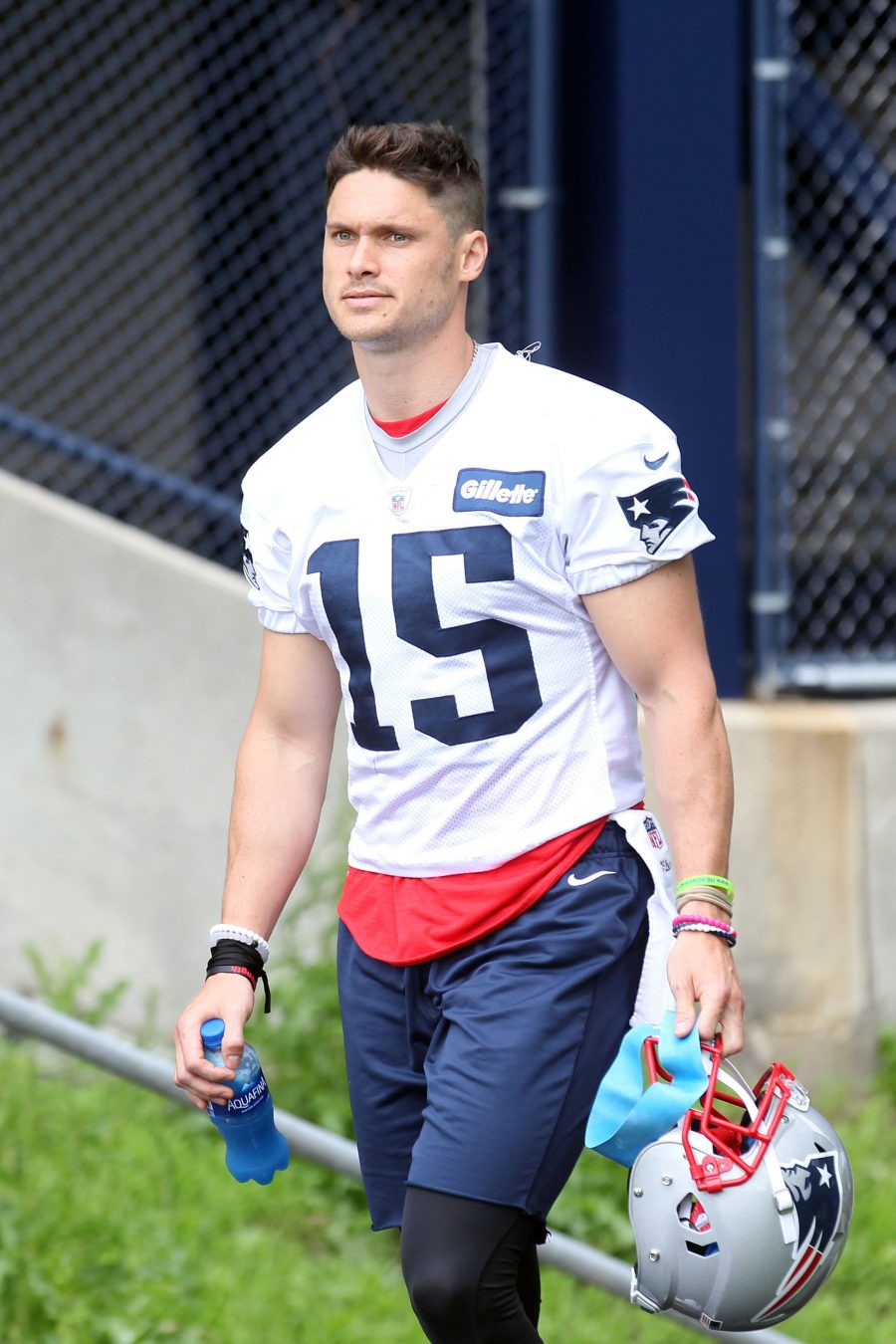 The team is apparently interested in adding Patriots receiver Chris Hogan, according to a Tweet from Pat Leonard of the New York Daily News. Leonard writes that the Giants "have talked to" Hogan's reps recently. The Patriots were apparently interested in re-signing Danny Amendola and are hosting a couple of receivers today, so it certainly sounds like they might be planning on losing Hogan.
Hogan established himself as big-name player thanks to his high-profile work in New England, where he spent the last three seasons. He had his best year in 2016, when he had 680 yards and four touchdowns, with a league-leading 17.9 yards per reception. Hogan struggled with a shoulder injury for most of the 2017 season, and appeared in only nine games with limited production.
He broke back out in the Super Bowl though, catching six passes 128 yards and a touchdown in the Patriots' loss to the Eagles. He wasn't utilized as much this past year as New England's receiving group got pretty crowded, but he's still a talented and reliable deep threat. With Beckham gone, that's something the Giants desperately need, so their interest makes some sense. The Giants need as many weapons as they can get as they appear set to roll with Eli Manning under center for at least another year.
Photo courtesy of USA Today Sports Images.
Original article: https://www.profootballrumors.com/2019/03/giants-interested-in-wr-chris-hogan