Giants reportedly not enamored with QB prospects in this year's draft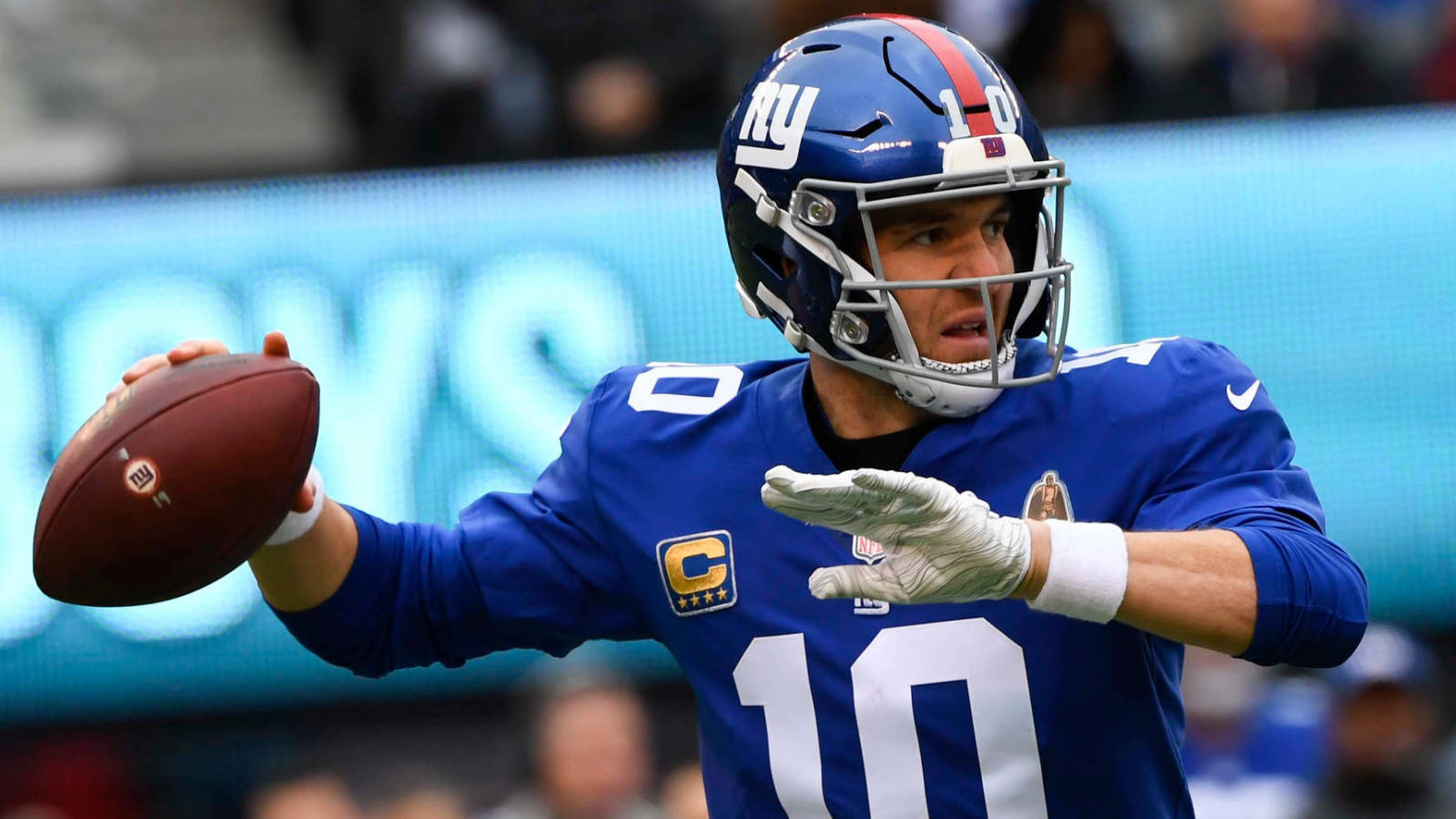 Quarterback Eli Manning collected his $5M roster bonus Saturday afternoon, essentially ensuring he will be with the Giants for a 16th season. This confirms what has been reported throughout the offseason. Less certain: Whether or not this will be the year the Giants draft a true option to be Manning's successor. 
After early indications that move would be coming this year, that now appears far from a locked-in strategy. Not only are the Giants not believed to be looking to package their Nos. 6 and 17 picks to move into the top five for a quarterback, sources informed The Athletic's Mike Lombardi the team is not enamored with any of the passing prospects in this year's draft (subscription required). 
This follows an SNY report that pegged the Giants as less bullish on Dwayne Haskins, the most popular Giants mock pick at this point. Issues with Kyler Murray's height also may persist among Giants brass, though that may be a moot point given Murray could be the No. 1 overall pick.
The Giants may be looking to solidify their defense, which is full of holes, instead of using a first-round selection on a quarterback. Shifting away from the Giants, here is the latest from the NFC:
Interesting NFL art emerged this weekend. Stefon Diggs' brother shared an image of the Vikings wide receiver in a Redskins uniform, but this does not appear to be an indication of another wide receiver trade. A Vikings source emphatically informed ESPN.com's Adam Schefter there has been no talk of dealing Diggs to Washington (Twitter link). (A Redskins source informed ESPN.com's Dianna Russini, via Twitter, they are not in position to make such a move.) The Diggses are from Maryland, which may be at the root of this Photoshop job.
Three teams remain in the mix for guard Nick Easton, according to Chris Tomasson of the St. Paul Pioneer Press (on Twitter). The Vikings submitted an offer to their two-year starter, who also visited the Saints. There is a third team reportedly in the mix for Easton. Easton wants to make his decision by Monday. It's possible Max Unger's retirement prompts the Saints to make a stronger push for Easton, but they have two veteran salaries and Andrus Peat's fifth-year option price allocated to their offensive line.
In case you missed it, the Rams are set to host former Jaguars QB Blake Bortles on a visit.
Original article: https://www.yardbarker.com/nfl/articles/giants_reportedly_not_enamored_with_qb_prospects_in_this_years_draft/s1_14819_28656380