Giants Want Eli Manning Back In 2019
It has been a rough couple of years for Eli Manning, but it sounds like the Giants will continue with him as their starting quarterback in 2019. When asked if he wants Manning back next season, head coach Pat Shurmur responded in the affirmative.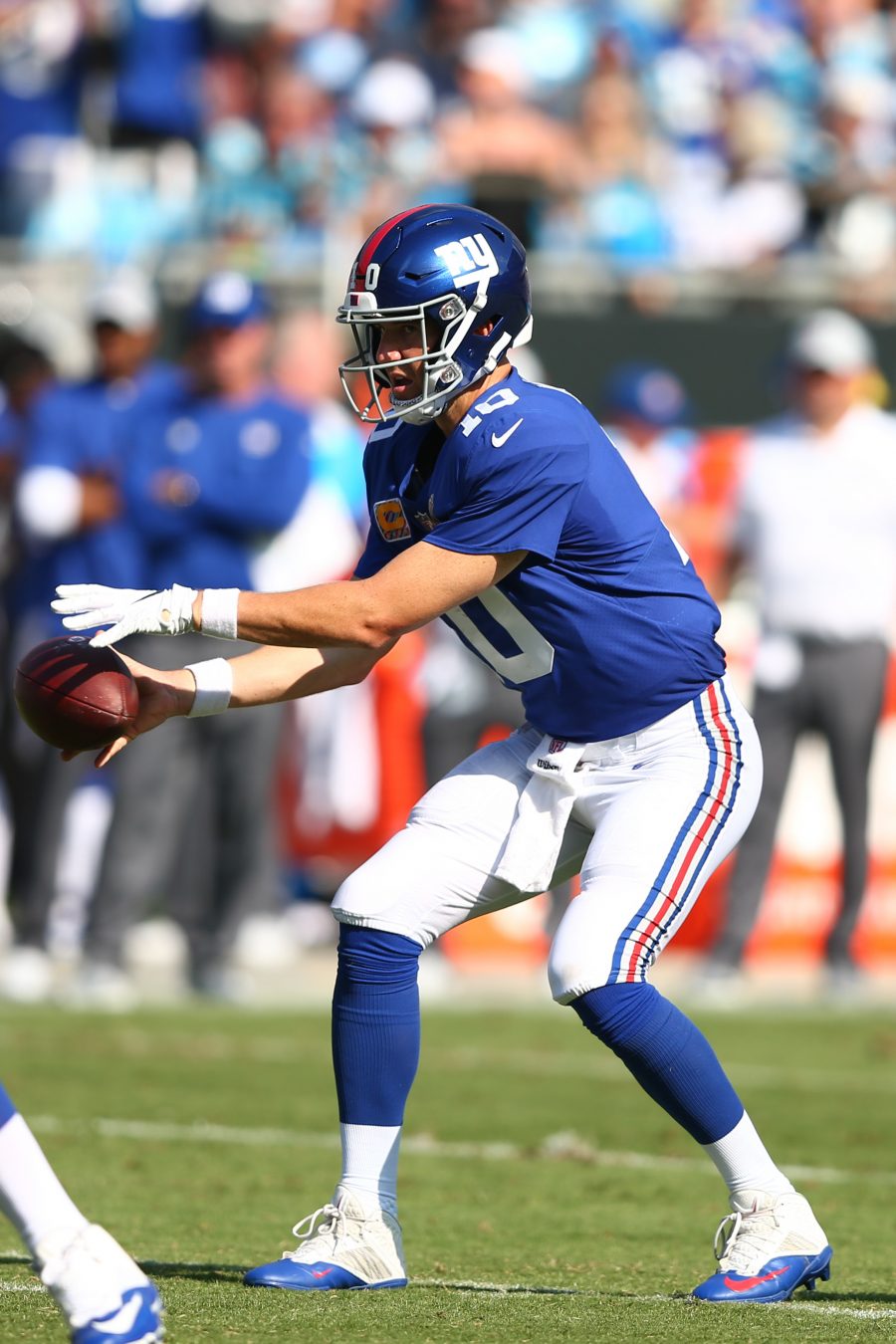 "Yeah. I want all our players to be back. I believe experience matters," said Shurmur, who went on to confirm that he believes Manning still has "years" left in the tank.
Manning will turn 38 in January and there are obvious signs of decline. Yesterday's 17-0 loss to the Titans was the latest rough outing for the veteran as he completed just 47.7% of his throws and coughed up a costly third quarter fumble.
On the other hand, there are some good reasons for the Giants to keep Manning. For starters, he's fared a whole lot better this year than he did in 2017. His 65.9% completion percentage would represent a career high and his 18/9 TD/INT rate is an improvement over last year's 19/13 mark.
There's also his contract to consider. Manning is scheduled to count for a $23.2MM cap number in 2019 and the Giants would be stuck with $6.2MM in dead money if they released him. The savings of $17MM is not insignificant, but the Giants might not be able to get a veteran quarterback for less.
If the season ended today, the Giants would be on track for the No. 8 overall pick in the draft. That could put them in range for one of this year's top QBs, which would enable them to use Manning as a bridge in '19. Right now, that seems like the most likely scenario for the G-Men.
Photo courtesy of USA Today Sports Images.
Original article: https://www.profootballrumors.com/2018/12/giants-eli-manning-2019