How the Giants can salvage their dismal offseason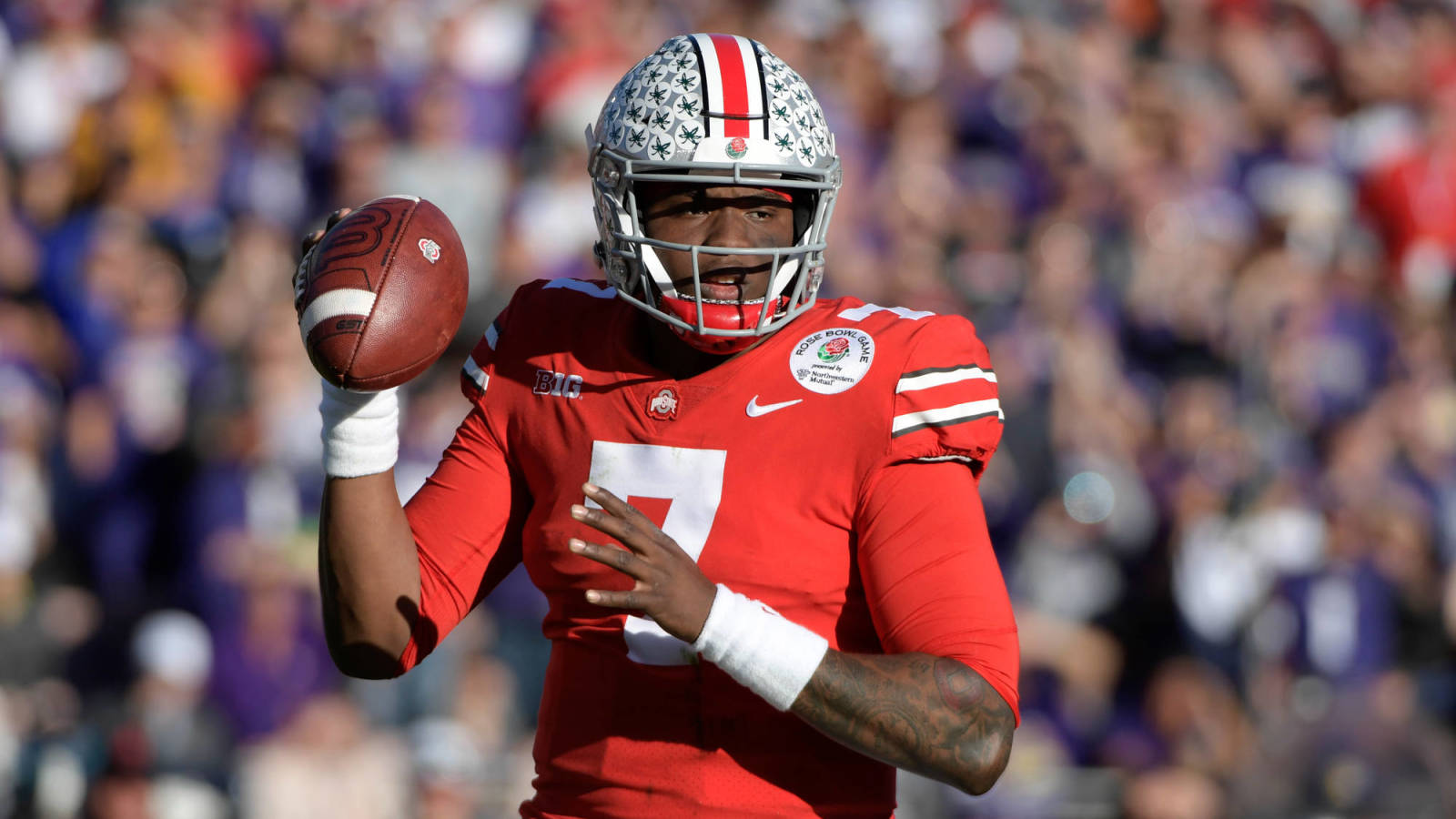 It's no secret the New York Giants have struggled through a brutal offseason that includes losing stars on both sides of the ball.
Yet there is still time to make amends. With that in mind, we're taking a look at what general manager Dave Gettleman can do to salvage the team's dismal offseason and come out smelling like roses.
Find QB Eli Manning's replacement: Manning, despite what Gettleman has said recently about the veteran quarterback, is washed up. The Giants absolutely have to find his successor this year.
One solution would be to make a trade for Josh Rosen. The Cardinals are apparently enamored with Kyler Murray, and Rosen could potentially be purchased for less than a first-round pick.
Alternatively, the Giants could select a quarterback in the draft. However, if they have their eyes set on Ohio State's Dwayne Haskins, they might need to trade up for him.
Focus on the offensive line: Whether it's Manning or a young quarterback under center, the offensive line has to get better.
Running back Saquon Barkley was brilliant in his rookie season, going for more than 2,000 yards from scrimmage. He also led the NFL in broken tackles and did a ton of damage after being hit behind the line of scrimmage.
New York needs another offensive tackle. Chad Wheeler is penciled in as the starter, and he's a disaster. Nate Solder is being paid like an elite left tackle, which he is not.
Adding a couple more interior linemen in the draft is a must to provide depth, though the duo of Kevin Zeitler and Will Hernandez is very promising.
Find OBJ's replacement: Losing Odell Beckham Jr. is something New York could regret unless they quickly find another elite playmaker.
Golden Tate is a solid signing, but he's not going to replace OBJ. Sterling Shepard is a complementary player, and there's nobody else on the roster capable of leading the charge.
If the Giants stand pat at No. 6 overall, they should be able to land an elite receiver with the No. 17 overall (acquired in the OBJ trade) or with their second-round pick.
Iowa State's Hakeem Butler has tons of potential and is a big play waiting to happen.
Ole Miss wideout A.J. Brown is an all-around star who would be an immediate starter.
Oklahoma's Marquise Brown could be available at No. 37 overall. His blazing speed and route-running can be big-time weapons.
Arizona State's N'Keal Harry, a dynamic playmaker in his own right, could also be considered early in the second round.
Mine for defensive depth: The Giants lost safety Landon Collins and defensive end Olivier Vernon, and they need more help at cornerback. This year's draft is loaded with talented pass-rushers, and the defensive back class is strong as well. Making smart decisions in the middle and late rounds will be key.
The bottom line: Things seem bleak for Big Blue right now. But if Gettleman and head coach Pat Shurmur are open to starting over at quarterback and can surround that person with protection and weapons, there is room for hope.
Original article: https://www.yardbarker.com/nfl/articles/how_the_giants_can_salvage_their_dismal_offseason/s1_12680_28706405