Odell Beckham Jr. offers some clarity on lingering quad injury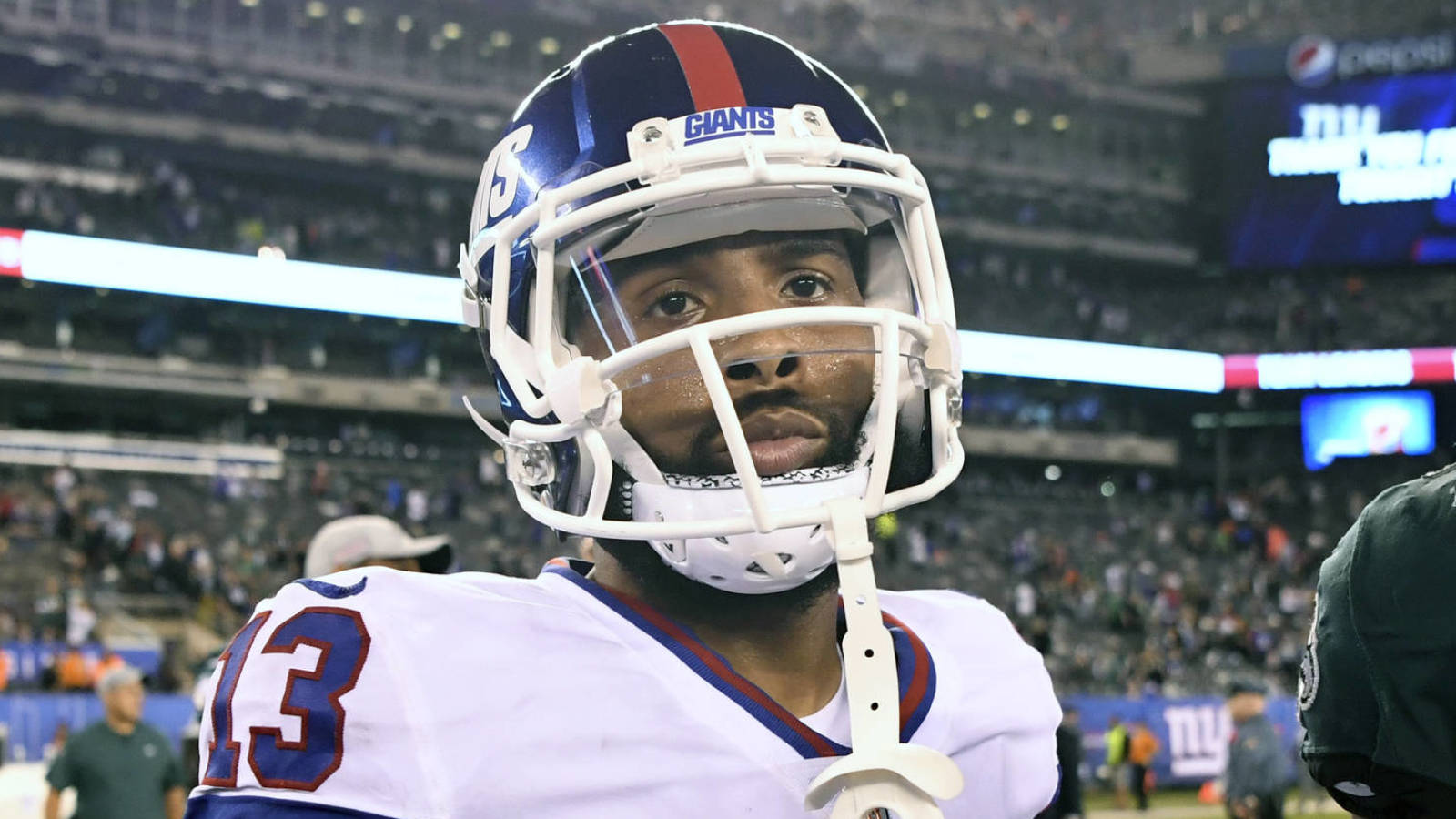 Odell Beckham Jr. is set to miss his second-straight game this weekend, and it sounds like we're finally getting some clarity on his injury. Speaking on the "UnInterrupted" Facebook docuseries, the wideout said he's been dealing with a hematoma to his quad, and he acknowledged that he aggravated the injury during a practice on December 6th.
We already knew that Beckham had suffered a quad injury, but many reports referred to it as a standard sprain. As Ralph Vacchiano of SNY tweets, a hematoma is described as "a collection of blood outside a blood vessel." The reporter notes that the injury can be slow to develop, could require draining, and may be a sign of a larger, underlying problem.
Furthermore, while the Giants' coaching staff has generally been tightlipped when it comes to their star's quad, Beckham provided some insight into when he may have suffered the injury. The 26-year-old indicated that he suffered the injury during a late-November game against the Eagles. While the ailment was improving, Beckham seemingly aggravated the injury after going too hard at an early-December practice despite being less than 100-percent.
"I kind of had an injury toward my left quad after the Philly game," Beckham said in the video (via Ryan Dunleavy of NJ.com). "Treated it up. Went to (face) Chicago. Played through this kind of hematoma, bruise, whatever you want to call it. It was just there. I just worked on it. I got dry needled. I got the same kind of treatments I've had done.

"Then Wednesday (Dec. 5) we had a very hard practice. I had probably some of the highest sprint speed distances I've had. I had a real good practice. I felt amazing. Thursday real amazing practice through 90 percent of the practice. I was saying to back off just a little bit, just a little bit. But I am competitive. I just kept working hard. It was the last play in the last period of practice. I went to accelerate for a ball. I just felt like something weird happen."
One could surmise that Beckham is indicating that he shouldn't have been going full-out to begin with, and it sounds like he's not entirely taking responsibility for that decision. Beckham has had semi-feuds with coach Pat Shurmur and co-owner John Mara this season, and a scene from later in the "Uninterrupted" episode indicates that he still harbors some ill will for being "called out" by the duo. As Dunleavy notes, the team may have wanted to keep this injury information private, but Beckham is continuing to operate by his own rules.
Following an injury-plagued 2017 campaign, OBJ is having a bounce-back season in 2018. Through 12 games, the wideout has hauled in 77 receptions for 1,052 yards and six touchdowns.
Original article: https://www.yardbarker.com/nfl/articles/odell_beckham_jr_offers_some_clarity_on_lingering_quad_injury/s1_14819_28012772