Report: Giants not looking to move up for QB?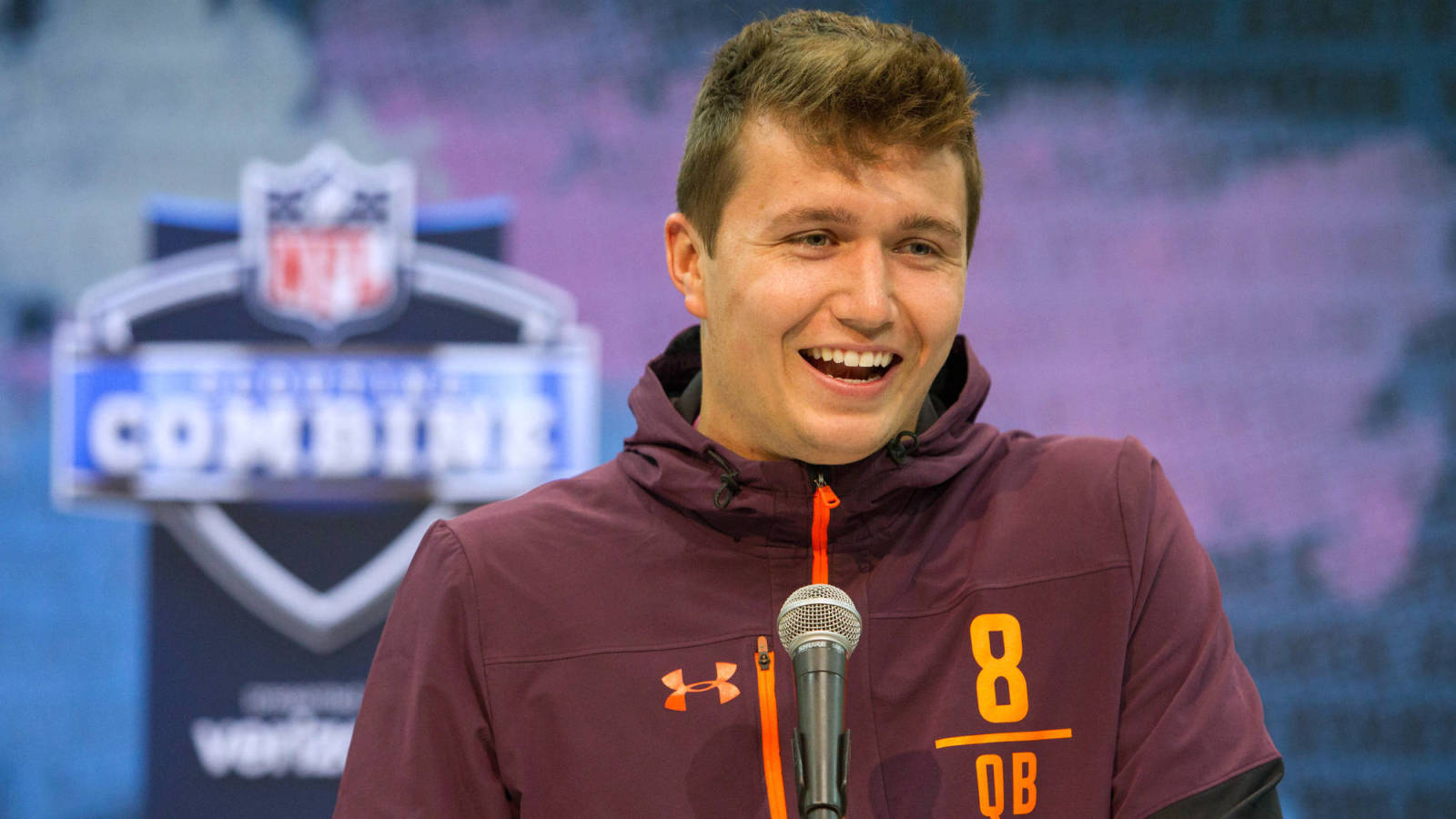 The Giants' moves to add veterans Kevin Zeitler and Golden Tate while also trading one of the most talented players in team history in Odell Beckham Jr. have confused many this week. Eli Manning's status appears to be unchanged as well.
While the Giants' acquisition of the No. 17 overall pick could be interpreted as gaining a major asset in an effort to move up and draft Manning's successor, that might not be the Dave Gettleman-led front office's line of thinking. The Giants are not believed to be interested in packaging their two first-round picks to move up for a quarterback, Matt Miller of Bleacher Report notes.
Instead, many around the league believe the Giants are targeting a defensive lineman with their No. 6 overall choice, with Miller adding those sources point to Big Blue targeting a quarterback or wide receiver with the Browns pick.
Mentioned earlier this offseason as being likely to draft a quarterback with an early-round pick, and if they did, they would select Manning's heir apparent in Round 1, the Giants then shocked the football-following world by trading Beckham to the Browns.
However, New York also has significant needs on defense. Olivier Vernon and Landon Collins are now on other teams, leaving the Giants with little in the way of long-term pieces at any defensive position. So it would be understandable if Big Blue felt it had to address its defense early. But by the time the Giants pick at No. 17, assuming that is where they stay for their second first-round pick, Kyler Murray, Dwayne Haskins and possibly Drew Lock will be off the board.
Original article: https://www.yardbarker.com/nfl/articles/report_giants_not_looking_to_move_up_for_qb/s1_14819_28649801