Report: Giants shutting down Odell Beckham Jr.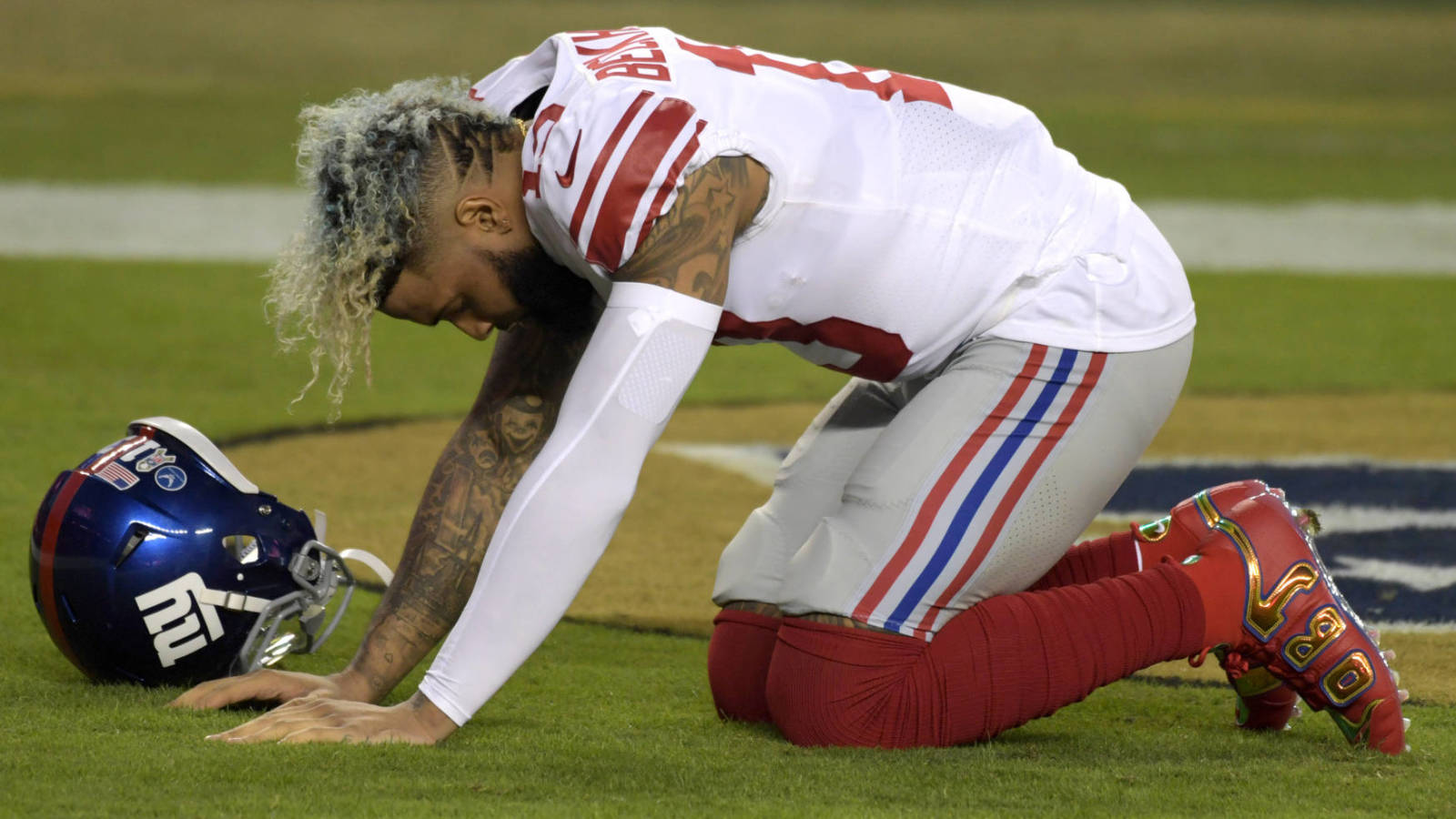 There was hope that wide receiver Odell Beckham Jr. would be able to return for the Giants' final game of the season, but the team is opting to shut him down instead, a source told Jordan Raanan of ESPN (Twitter link).
While the Giants (5-10) don't have anything to play for in terms of playoff contention, they've been playing with a lot of pride recently and have put forth some great efforts, so it's not surprising they were holding out hope Beckham would be able to play. It will be the fourth straight missed game for Beckham to end the season, with his last appearance coming in the team's overtime win against the Bears.
After starting the year 1-7, the Giants have gone 4-3 and very nearly shocked the Colts as massive underdogs last week. Beckham was active for three of the four victories, but surprisingly didn't have his best games during that stretch. He averaged only 61 yards in the three recent wins, but did catch four touchdowns.
Beckham suffered a quad injury last month, but was initially able to play through it. Then he suddenly popped back up on the injury report, and was ruled out for that weekend's game. His injury was clouded in secrecy and the team wouldn't elaborate until Beckham finally cleared the air and revealed he had re-aggravated the injury in practice.
He said it was a quad hematoma, which is a collection of blood outside a blood vessel. When Beckham talked about the injury, he seemed to hint that the coaching staff was pushing him a little too hard, but nothing ever came of those comments. Having just signed a mega-deal with the Giants after trade rumors swirled around him this past offseason, Beckham will be back in New York in 2019, but it remains to be seen who will be throwing passes to him.
Original article: https://www.yardbarker.com/nfl/articles/report_giants_shutting_down_odell_beckham_jr/s1_14819_28097999